Our Administrative Team and Staff
Karen Caponetti
President/CFO
Karen joined GRC in 1999 to work alongside her mother Ann Peck after many years working in a corporate environment. Karen is a graduate of Boston University with a degree in sociology. With her mother's guidance, Karen has continued to develop the GRC without sacrificing Ann's principle of fostering dignity and respect for our clients and caregivers. She is involved in all daily operations. Her greatest pleasure is knowing that the services GRC provides has helped so many clients and their families.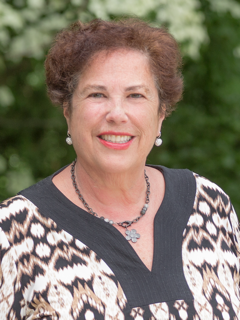 Marci Sage
Director of Client Relations
Marci's previous entrepreneurial endeavors allow her to wear many hats. Holding a deep understanding of each client's individual needs, she serves as the liaison between our clients and our caregivers. Additionally, she ensures that daily quality of care never diminishes over time and maintains continuous relationships with each of our clients. Marci joined GRC in July 2014.
Brooke Akpan
Operations and Scheduling Manager
Brooke joined GRC in July of 2018, and is a seasoned clinician who assist's with the management of daily operations and scheduling. She also acts as a liaison between clients and caregivers. Brooke facilitates effective and efficient communications that are critical to our clients care.
One of the most frequent comments we receive is that our caregivers are exceptional. We're very fortunate to have more than a hundred of some of the most compassionate and dedicated people who truly love what they do. GRC caregivers must have at least three years of experience before being hired and many of them have worked with our company for over ten years.
617-332-7610
Geriatric Resource Centre can be reached to assist with any issues, concerns, or questions via our business phone line, or using the contact form.